Training
Economics for Environmental Leadership
Conservation Strategy Fund gives conservation professionals economic knowledge and skills that are key for success in protecting the environment. Our unique Economics for Environmental Leadership capacity building program focuses on conservation economics, drawing on the fields of environmental economics, natural resource economics, agricultural economics, development economics and behavioral economics to advance conservation goals in practical, strategic ways. This approach is crucial at a time when global-scale environmental changes are being driven by a diversity of economic factors, and when conservation leaders are striving to harness opportunities to reward the preservation of ecosystem services.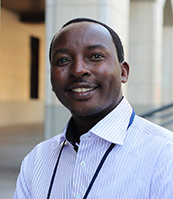 "This training is one of the greatest ideas in community-based conservation. It has empowered me as a key decision maker in a conservation organization to have not just a voice but a voice of reason. This is exactly what I needed, and now I have it, thanks to CSF. "
–Titus Muia, Masai Wilderness Conservation Trust, Kenya
How economics training can change the way conservationists view markets and environmental services
Watch video
Conservation Economics Initiative
Conservation Strategy Fund and Duke University have launched a collaborative partnership to create a Conservation Economics Initiative (CEI), thanks to generous grants from the Gordon and Betty Moore Foundation and the Marcia Brady Tucker Foundation. The Initiative will make economics training more readily available to conservation professionals around the world by combining the academic capabilities of a university leader in the environmental field with CSF's agility and experience in delivering training to conservation practitioners. To read more about CEI, click the link below.