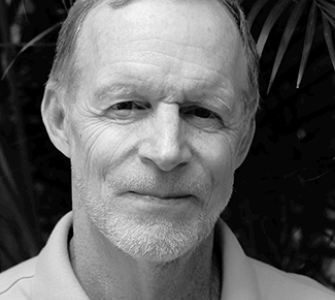 Eric Stoner
Brasilia, Brazil
Eric Stoner holds Master of Science (MS - 1972) and Doctoral (PhD - 1979) Degrees in Soil Science (Remote Sensing) from Purdue University, with an Undergraduate Degree in Agronomy from The Pennsylvania State University (1970), in the USA. He grew up on a small poultry farm in Lancaster, Pennsylvania and raised strawberries to pay his way through college.
After completing his MS Degree, Eric served as a Peace Corps volunteer in Campo Grande, Mato Grosso state, Brazil (1972-74), taking part in early mapping of the Cerrado biome (Brazilian Savannah) with Landsat images, leading to a position with the Instituto de Pesquisas Espaciais (INPE, Institute of Spatial Research - 1974-76).
Returning to Purdue, he worked at the Laboratory for Applications of Remote Sensing (LARS), leading to a position in digital satellite mapping of cropland with NASA's Earth Resources Laboratory at Stennis Space Center in Mississippi (1979-83).
In 1983, Eric returned to Brazil as On-site Coordinator of Cornell University's TropSoils (tropical soil) Management Research Program, based at Embrapa Cerrados (the Brazilian Agricultural Research Agency on Cerrado biome) in Planaltina, Distrito Federal.
Later, he served as Team Leader for the United States Agency for International Development Brazil (USAID-Brazil) Environment Program based at the U.S. Embassy in Brasília (1991-2011), expanding USAID's support for Brazilian NGOs seeking innovative socio-environmental solutions to deforestation in the Amazon. Currently, he works as an Independent Consultant on environmental matters.
Eric's hobbies include windowsill gardening and photography. Combining his interest in indigenous affairs and photography, this image was selected as one of the top 15 photos from Brazil on Flickr in 2017:
https://www.flickr.com/photos/ericrstoner/36349106456/in/dateposted/