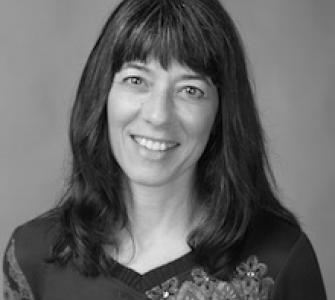 Deborah Moore
Berkeley, California, USA
Deborah Moore is the founder and executive director of the Green Schools Initiative, an effort improve the environmental health and ecological sustainability of schools. Deborah was appointed one of the twelve Commissioners to the World Commission on Dams, an independent body established by the World Bank and World Conservation Union/IUCN to investigate the environmental, social, and economic impacts of large dams worldwide and to recommend guidelines for the future. The WCD's final report was launched by Nelson Mandela in London in November 2000 (www.dams.org).
For thirteen years, Deborah was a senior scientist with Environmental Defense, a US-based public interest group, where she worked since 1986 (www.environmentaldefense.org). As Co-Director of Environmental Defense's International Program, she worked to safeguard the world's unique ecological treasures – and the rights and cultural diversity of communities that depend on these resources – through re-directing investments towards sustainability and institutions like the World Bank. Deborah has helped to win protection for the Pantanal wetlands in South America, to defeat plans for misguided water development projects in South Asia, and to promote investments in sustainable, community-based water programs globally. In the western U.S., she worked with Native American communities to win Congressional approval for three separate Indian water rights settlements that set important precedents for river protection and recognition of Indian rights.
She has an MS in Energy and Resources from the University of California-Berkeley, and a BA in Physics from Reed College. Deborah is married to Adam Dawson, an attorney in San Francisco, and has a daughter, Mariah. Mariah says "My Mom protects water so people and fish can be healthy!"